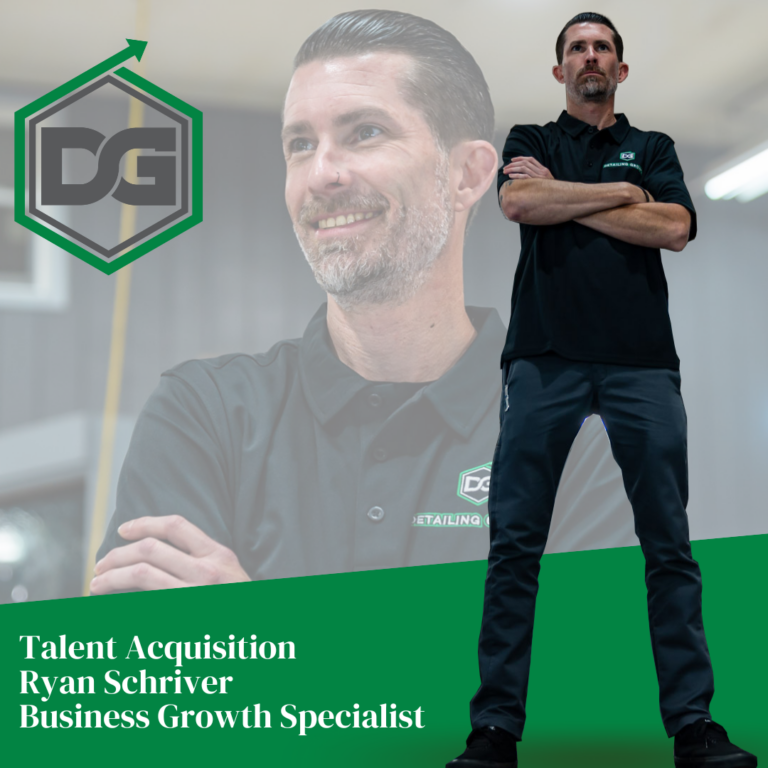 Detailing Growth, a leading marketing agency specializing in the automotive detailing sector, is elated to announce the appointment of Ryan Schriver as their newest Inside Sales Rep and Business Growth Specialist. This strategic move signifies the agency's commitment to providing unparalleled marketing solutions to the auto detailing, ceramic coating, paint protection film, and window tint industry.
Ryan Schriver is more than just a new team member; he is an Industry Titan. With a decade of experience under his belt, Ryan has been instrumental in shaping the landscape of the automotive protection market in Eastern PA. His tenure as one of the original partners of Ceramic Pro Auto Spa in Lancaster, PA – Ryan helped to pioneer the birth of innovative sales systems and techniques that have since become the benchmark for excellence nationwide.
"Bringing Ryan on board is a testament to our dedication to being the best in the business. His unmatched expertise and deep understanding of the market dynamics will undoubtedly propel Detailing Growth to new horizons." remarked Gabe Fletcher, Founder of Detailing Growth.
Tyler Lordi, Agency Co-Founder of Detailing Growth, added, "Ryan's addition to our team is not just a hire; it's a statement. His track record speaks volumes, and with him on our side, we're poised to redefine success in the automotive marketing landscape."
Ryan's previous role as an Inside Sales Rep for Ceramic Pro Corporate saw him championing the brand's expansion on the East Coast. His advisory role to numerous shop and business owners has cemented his position as a powerhouse consultant and representative, making him the archetype of what every agency desires in a sales rep.
Clients of Detailing Growth can anticipate a surge in growth opportunities and refined marketing strategies with Ryan's involvement. His tenacious spirit, combined with his vast industry knowledge, ensures that Detailing Growth remains at the pinnacle of marketing solutions for the automotive protection industry.